The George F. Johnson Memorial Library



1001 Park Street Endicott, NY 13760 USA
Phone (607) 757-5350
Fax (607) 757-2491
Serving Endicott and its neighbors for 84 years

Rated one of the best public libraries in the United States (American Libraries, January 1999 issue)


Over 16 million served




Search our improved Online Catalog
Click on the link to access our holdings and those of some other area public libraries. Now available 24 hours a day!

The Curious George F. Keep up with the latest library news with George F.'s new & improved online newsletter.

Library Directory Meet the Library Board, Director, and staff and keep posted on our latest hours. Public fax service now available!

Visit the Adult Services Page Link to Hot Sites. E-mail the Adult Services Librarian, submit reference questions and reserve requests.

Visit the Children's Services Page Selected kids' links. E-mail the Children's librarian.

Visit the Young Adult Services Page Selected YA links. E-mail the Young Adult librarian.

Visit the Library History Page Celebrating 84 years of service. Includes historical photos.

Welcome to the Picture Show! A growing database of historical photos celebrating the Endicott area and it's unique heritage.
---
E-mail Library Director Maria Dixson with questions or comments about our library.
E-mail Ed Dunscombe with comments on our web page.
---
Thanks for visiting us! If you'd like please sign our guestbook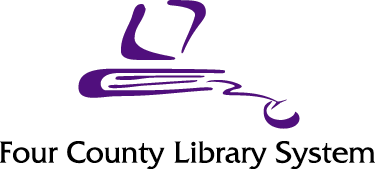 A member of the Four County Library System
Back to
host
page